Garage Door Replacement
Back To Our Services
Are you looking to replace that worn out garage door? There are many reasons to replace your garage door; it could be because of damage or mechanical failure or you are upgrading from a wood door to a craftsman door.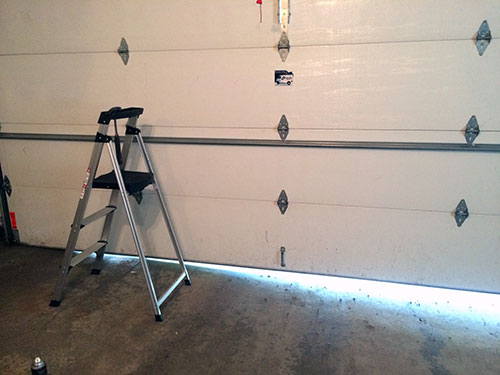 Perhaps you just purchased an older house that has no garage door at all and you want to improve the look of the front of your home and increase the value. There are several types of Clopay Insulated Garage Doors available.
We are going to go over some of the different door types available:
• Aluminum Garage Door: it is durable in time and extreme weather conditions. It doesn't weigh much and therefore the springs do not wear out easily.
• Steel Garage Door: perhaps it is the most firm and reliable material for the long-lasting of your garage door due also to its heavy weight. It is resistant in various weather conditions and therefore it's worth its money.
• Wood Garage Door: wood is a rather sensitive material because it can be easily damaged in extreme climates. It will require regular maintenance but will give a touch of elegance to your home.
• Craftsman Garage Door: there is a great variety of beautiful doors, which are also very stable.
It would be best if a professional installs your new garage door just to make sure all safety parts are in place and that the door is installed correctly. There are kits for the homeowner to use to install a garage door, but with all the parts and safety features, it would be wise to leave it to the professionals.
As the homeowner you have these four choices; you have to take into consideration the climate that you live in, if a wood door or aluminum door would be best for your garage.
You will also need to decide if you want garage door windows or just a solid door; there are added safety features you can have installed also, such as sensors and garage door opener, so you have the convenience of opening your garage door from your car.
Before you decide on which door to use, review each door type and choose which one would be best for your home.